An official independence celebration was held in St. George's at the National Stadium on the morning of Independence Day.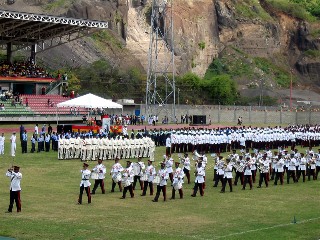 The groups on the field were all in their dress uniforms and included the Police, Coast guard, Prison guards, Women's police unit, Boy Scouts, Girl Guides and Red Cross. The Police band led the marches around the field.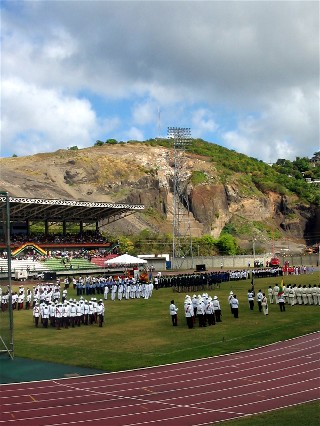 The whole ceremony lasted about an hour and a half.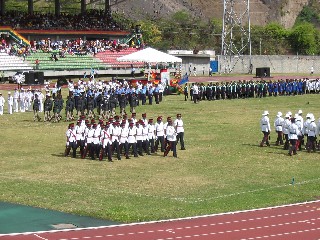 The Grenada Royal Police Force's unit of women officers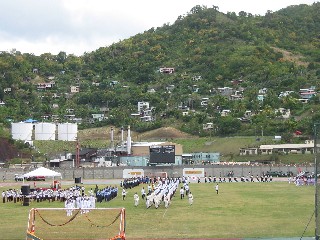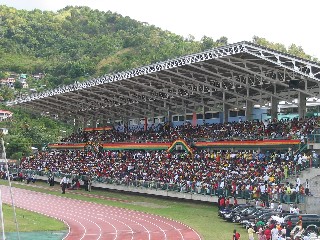 A view of the stadium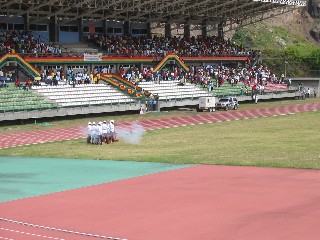 There was a gun salute done in interludes during the national anthem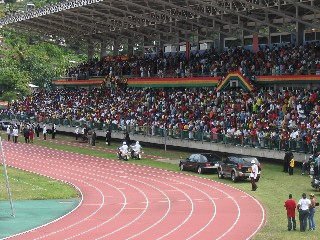 The prime ministers motorcade



The stadium is right on the coast--the groups exited the stadium and paraded back to the center of town.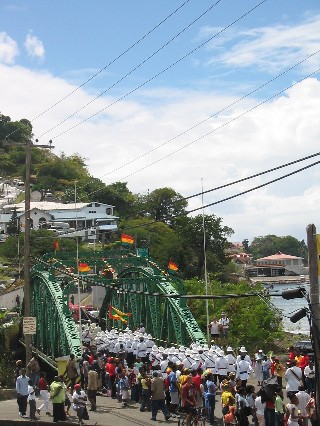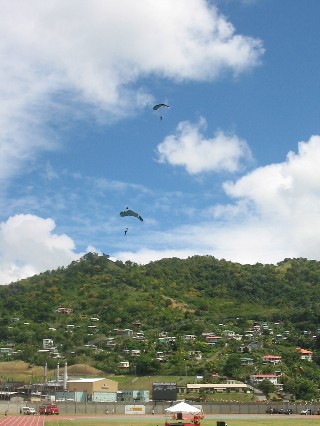 5 paratroopers ended the event by parachuting down into the stadium