Adventures in Trinidad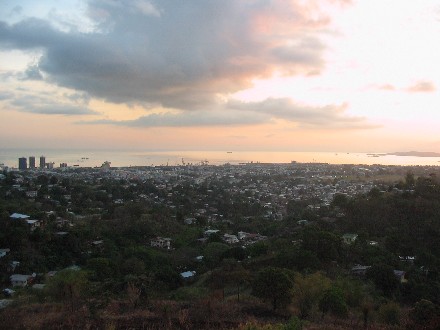 Amy and I arrived in Trinidad amazed by the sights of big cities, highways and tall buildings!
It had been a while since I'd seen those familiar landmarks.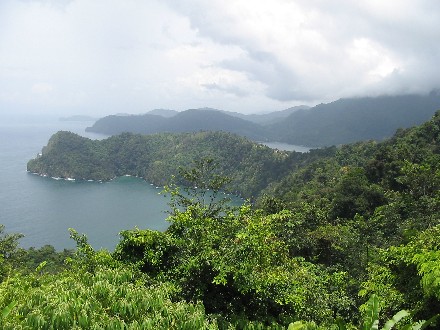 Maracas Bay is located on the north shore of Trinidad.
This is the view from an overlook on the way there. The beach is in the second bay area.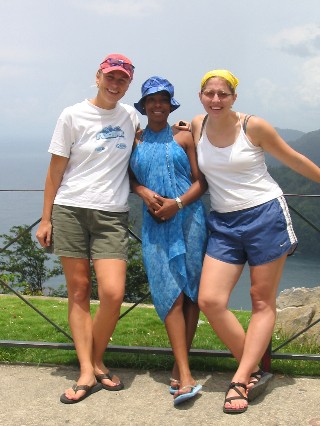 Me, Samara (our wonderful "tour guide") and Amy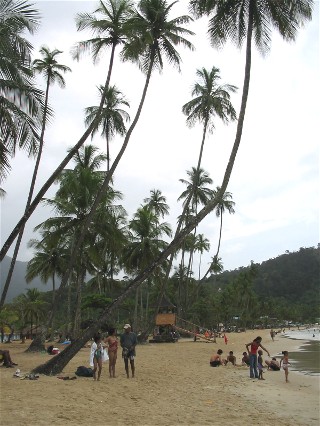 Despite the intermittent rain, we had a wonderful day on the beach.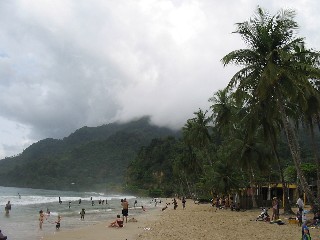 It'd difficult to see here, but Maracas Bay is one of the most beautiful beaches I've been to.
It's surrounded by mountains and has soft, light sand dotted by beautiful palms.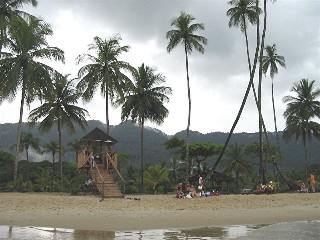 What...is that...lifeguards on the beach? Someone ought to tell Greanda about that idea!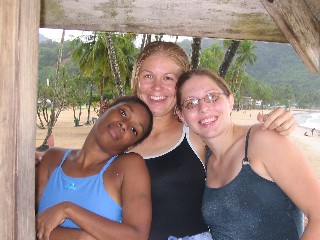 Three exhausted women after a long hard day of playing in waves and laughing until our tummies hurt.



Pizza!!!!!!!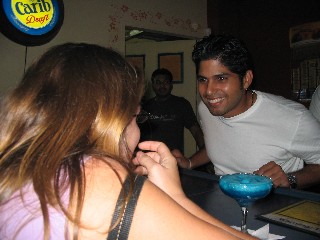 Amy practicing her spanish skills with a very kind (read...very interested!) bartender who hails from Venezuela.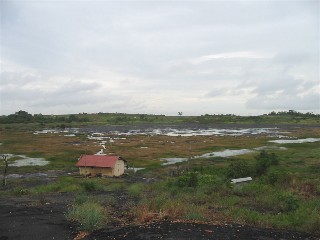 We visited Pitch Lake in the south of the island.
It is a large area of tar that comes from a subterranean fault.
It pretty much looked like a big parking lot, but is cool in theory.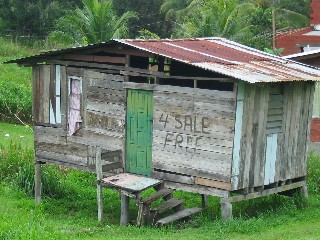 Gave us a few good laughs...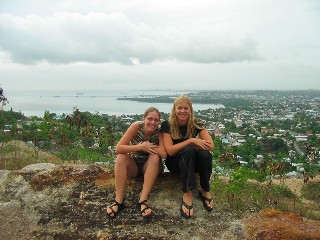 Amy and I perched over the southern city of San Fernando.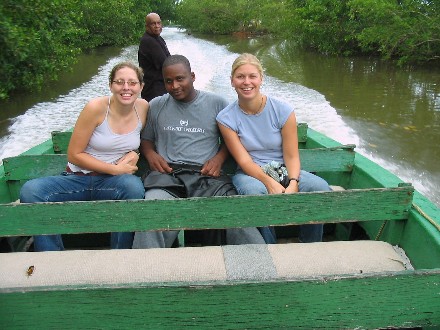 We visited Caroni Bird Santuary one evening.
They have long, flat bottomed motorboats that take you throught the massive mangrove swamps
to see the hundreds of scarlet ibis that come to roost each evening.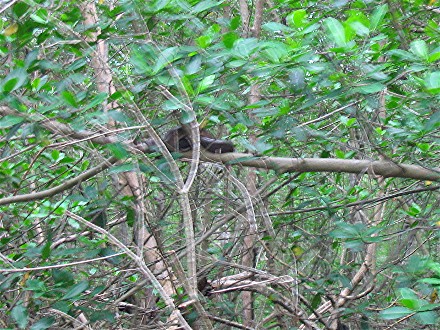 We saw a few other surprises along the way as well.
Can you spot the black snake on the brach in the middle of the photo?
The guide said that they sit on that branch and wait for a bird to come land on it.
Sometimes they wait for up to a week.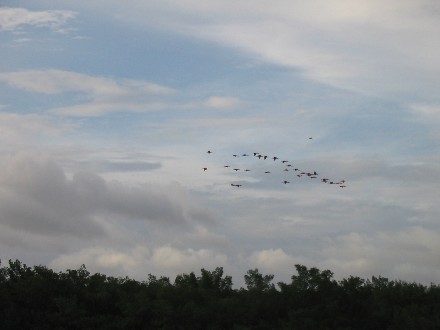 A few of the hundreds of ibis we saw.
This picture doesn't begin to do their color justice.
They are a vibrant scarlet color in reality.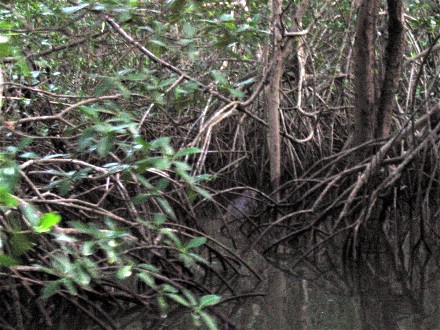 Another nice surprise. Can you see the alligator?
He's in the water near the middle of the picture--just to the left of that straight tree trunk.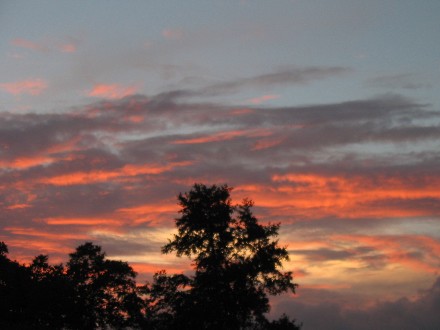 An incredible Trinidadian sunset over the bird sanctuary.