On May 15, 2004 my brother and brand new sister got married
and offically became Mr. and Mrs. Mitchell Dykstra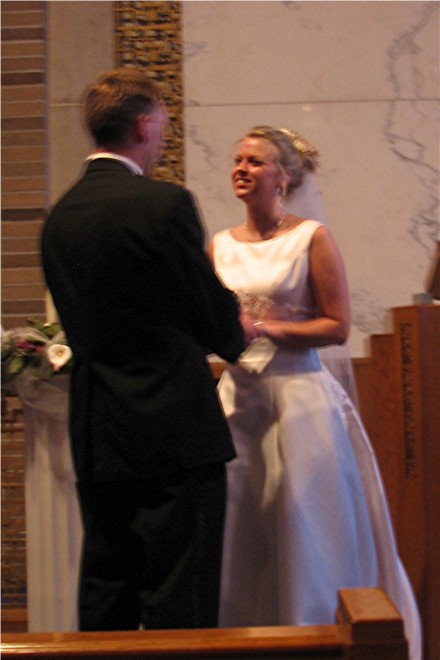 Mitch and Melissa exhanged vows at LaGrave Avenue CRC in Grand Rapids, MI
in front of a small gathering of family and close friends.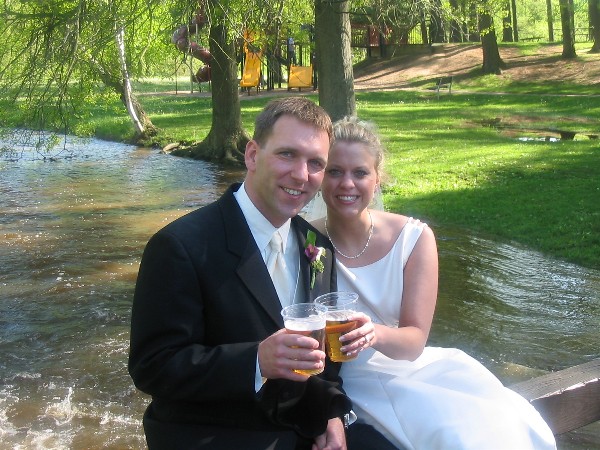 The reception was true Mitch and Melissa style. It was held at Townsend Park and included
brats, saurkraut,kegs of Labatt's and lots of good friends.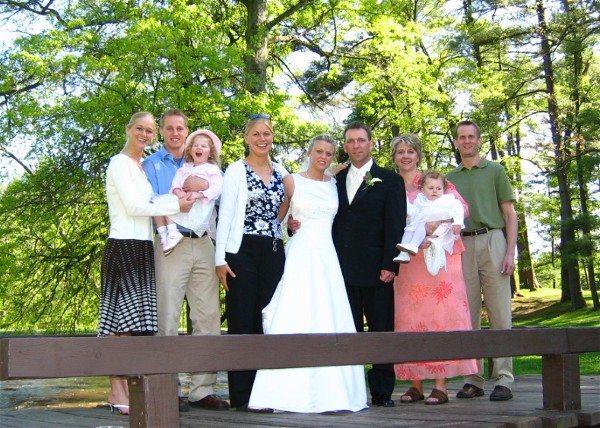 The updated Dykstra clan of kids and grandkids--
Kristina, Brett, Emily, Sara, Melissa, Mitch, Tess, Sydney and Marc.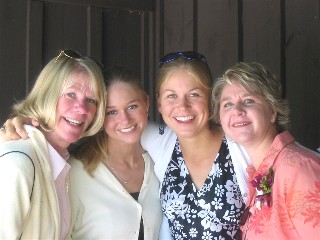 Aunt Betts flew in from Colorado to attend the festivities!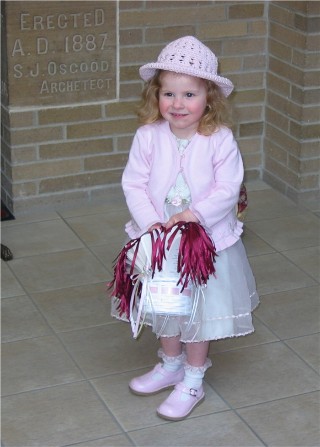 Emily certainly rivaled the bride for most beautiful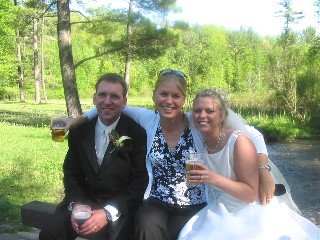 Sara celebrating with her brother and new sister-in-law